Key Dates Full Papers
Submissions Deadline

January 24, 2019 AOE

January 14, 2019 AOE


Author Notification

March 4, 2019


Camera-Ready Papers Due

March 25, 2019

March 31, 2019


Early Registration Deadline

April 7, 2019
Registration Information
Key Dates Posters
Submissions Deadline

March 11, 2019

March 21, 2019


Author Notification

March 26, 2019


Camera-Ready Papers Due

April 1, 2019


Early Registration Deadline

April 7, 2019
Registration Information
Download CFP
Download CFPosters
Previous Conferences
2018
,
2017
,
2016
,
2015
,
2014
,
2013
,
2012
,
2011
,
2010
,
2009
,
2008
,
2007
,
2006
,
2005
,
2004
---
General Co-Chairs
Francesca Palumbo
Università degli Studi di Sassari, IT
Michela Becchi
North Carolina State University, US

Program Co-Chairs
Martin Schulz
Technical University of Munich, DE
Kento Sato
RIKEN R-CCS, JP

---
For more information, visit the website at www.computingfrontiers.org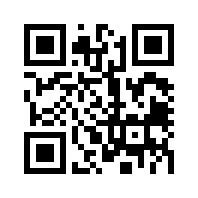 Conference Location
The 2019 Computing Frontiers conference will be held in the city of Alghero, located on the north west part of beautiful Sardinia island, Italy. The event will be hosted in the Quarté Sayàl multi-functional complex, a prestigious historic venue that is highly architecturally impressive, close to the old city center of Alghero.
Conference Venue
Address:

Via Giuseppe Garibali 87
Alghero SS, Italy

Website: http://quartesayal.com
The conference will take place in two conference rooms, part of the Quarté Sayàl complex:
The Main Conference Room (Sala Principale) with approx. 100 people total capacity, located on the 1st floor and accessible via the lift. It is organized in a theater style and it is provided with an extra large screen, a projector, microphones etc.
The E Conference Room with 60 people total capacity. It is organized in a theater style and it is provided with a projector, michrophones, etc.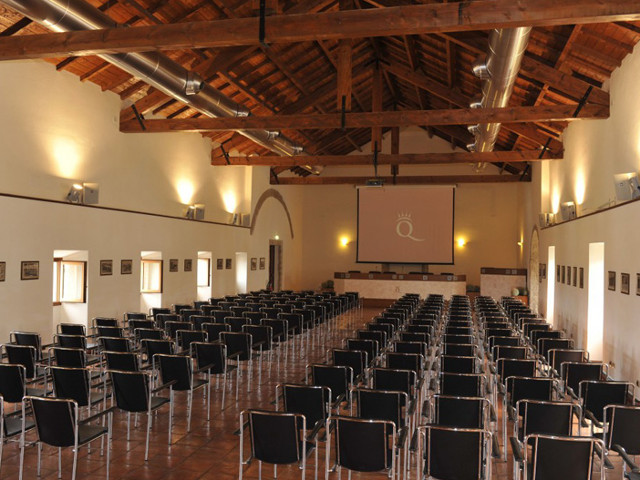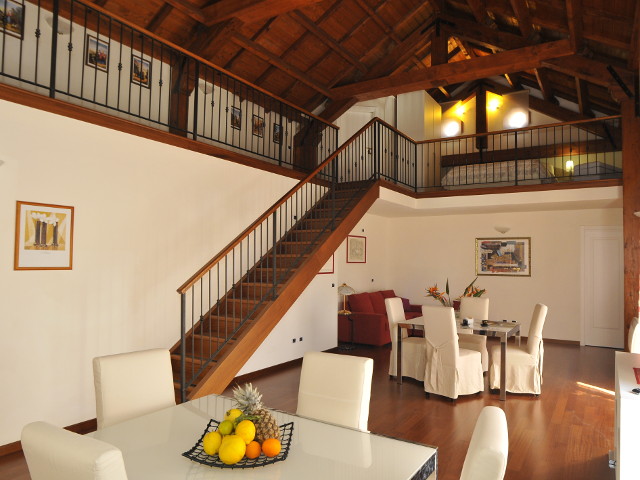 Accommodations
Please see the separate accommodation page for a number of possible accommodations near the conference venue. We recommended to book well in advance, given that May 1st is a public holiday in Italy.
Reservation for visiting Neptune's Grotto
Local organizers will provide participant an on-site reservation service in order to visit the Neptune's Grotto. This is the largest marine cave in Italy, reachable by sea from the city center. Reservation will include a round-trip ticket "Alghero Port/Neptune's Grotto" by ferry and the tour-guide service at the price of EUR 28. This service will depend on the available seats at the first day of the conference. Since there are routes only during the morning and the afternoon, the service will be proposed for May 3rd. The trip takes around 2 hours and half, according to the following daily schedule:
10.45 AM to 01.30 PM
11.45 AM to 02.30 PM
01.45 PM to 04.30 PM
02.45 PM to 05.30 PM
For more information, please contact us at the email address:
claudio.rubattu@uniss.it
.
Getting to Alghero
Alghero can be reached by flying into one of three international airports on Sardinia, which all have connections to continental Europe:
Alghero airport "Riviera del corallo" has domestic connections to Rome and Milan. It is recommended to fly to either Rome or Milan and connect to a domestic flight to Alghero. The airport is located approx. 12 km from Alghero city center. There is a bus service from the airport to Alghero city center (click here for the timetable).
Olbia airport has connections to more locations in continental Europe. It is situated approx. 150 km from Alghero. There is a bus service between Olbia and Alghero three times a day, duration approx. 2 to 2.5 hours (click here for the timetable). Another (alhough more involved) option is to take a bus/taxi to Olbia train station and travel to Alghero by train via Sassari.
Cagliari airport offers flights to/from several destinations in Europe. There is a train service between Cagliari and Sassari (3 hours) and from Sassari to Alghero.
Alternatively,
Porto Torres harbour
(25 km from Alghero) has many daily connections to Genova, Livorno and Marseille with several ferry companies.