Key Dates Full Papers
Submissions Deadline

January 24, 2019 AOE

January 14, 2019 AOE


Author Notification

March 4, 2019


Camera-Ready Papers Due

March 25, 2019

March 31, 2019


Early Registration Deadline

April 7, 2019
Registration Information
Key Dates Posters
Submissions Deadline

March 11, 2019

March 21, 2019


Author Notification

March 26, 2019


Camera-Ready Papers Due

April 1, 2019


Early Registration Deadline

April 7, 2019
Registration Information
Download CFP
Download CFPosters
Previous Conferences
2018
,
2017
,
2016
,
2015
,
2014
,
2013
,
2012
,
2011
,
2010
,
2009
,
2008
,
2007
,
2006
,
2005
,
2004
---
General Co-Chairs
Francesca Palumbo
Università degli Studi di Sassari, IT
Michela Becchi
North Carolina State University, US

Program Co-Chairs
Martin Schulz
Technical University of Munich, DE
Kento Sato
RIKEN R-CCS, JP

---
For more information, visit the website at www.computingfrontiers.org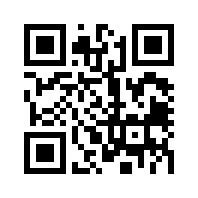 Registration
The registration for CF 2019 is handled through K.I.T. Dresden.
Registration includes conference kit, publication in the conference proceedings, USB proceedings, coffee breaks, social dinner (April 30, 2019), cocktail @Sayal (May 1, 2019), lunches at the hotel for the 3 conference days, and attendance to the main conference, workshops and special sessions.
Please note that one registration is required for each presented paper. In case a single participant will present more than one paper, the second registration will be discounted with EUR 200.
Register for the conference through the following webpage: https://mi3.lambdalogic.de/forms/CF2019.do (encrypted connection, verify the server name is "mi3.lambdalogic.de").
The following rates apply:
Early Registration (until April 7th)
ACM Members: EUR 550
Nonmembers: EUR 600
Students: EUR 550
Late Registration (April 7th to April 29th)
ACM Members: EUR 633
Nonmembers: EUR 690
Students: EUR 633
On-Site Registration (from April 30th)
ACM Members: EUR 688
Nonmembers: EUR 750
Students: EUR 688
Extra page fee for papers: EUR 150 per extra page, maximum of 2 extra pages (full paper) or 1 extra page (short paper).
Student Travel Grants
We are pleased to offer a limited number of awards to partially support student expenses associated with attending CF 2019. To apply, download and complete this form (click here) and send it to mbecchi (AT) ncsu [DOT] edu by April 17th.
Award checks will not be sent until after the conference. Grant recipients must attend the entire technical program and submit original expense receipts.
Preference will be given to authors of accepted papers.
Invitation Letters
If you need an invitation letter, please contact Registration Chair Tiziana Fanni (tiziana.fanni (at) diee (dot) unica (dot) it). Note that invitation letters will only be provided to authors of accepted papers or active members of the Computing Frontiers community. Please include the following information in your request:
First Name:
Last Name:
Gender:
Affiliation:
Nationality:
Date of Birth:
Place of Birth:
Passport Number:
Paper Title (or Motivation):